01/07/2016
A publication in the journal Medical Image Analysis (MedIA) has just been accepted!
This work entitles Interactive Training System for Interventional Electrocardiology Procedures. This paper presents the first training system coupling an advanced catheter navigation with a fast cardiac electrophysiology model. The simulation reproduces pathological cardiac activities and the procedure to treat cardiac arrhythmias. The skills required for such interventions are very challenging to learn, and are typically acquired over several years. Virtual reality simulators may reduce this burden by allowing trainees to practice such procedures without risk to patients. This works is a step towards computerized medical learning curriculum.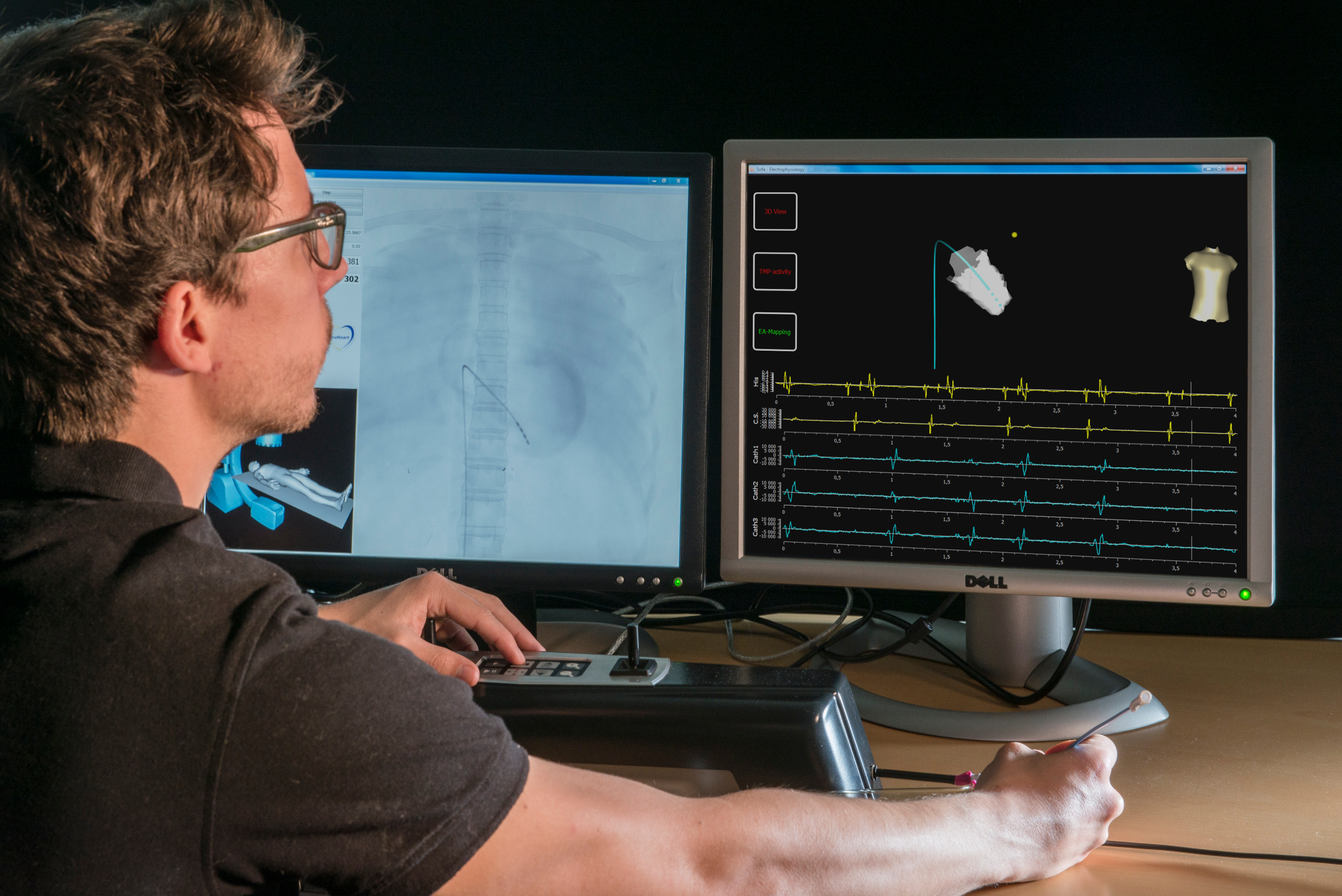 The work also proposes a clinical evaluation assessing the different aspects of the simulation, made in collaboration with:
Inria Lille: Defrost team,
Inria Sophia-Antipolis: Asclepios team,
Inria Strasbourg: Mimesis team,
the department of Cardiology, Guy's and St. Thomas' NHS in London
and the hospital Haut-l'Évêque – IHU Liryc in Bordeaux.